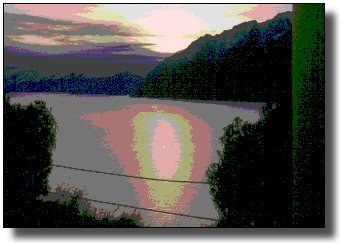 NEWS
From time to time there is a need to tell you about things that don't fit into other areas of the site. This includes news about what's new this year and also day to day changes on the site. Please check back here periodically. When a new item has been added that requires your immediate attention, a link to this page will be posted under the news banner on the home and main pages.
• The last Show of the Week section will be posted to the site from September 18 - 24.
• The last summer concert schedule update will be on September 21. Regular Thursday updates on the fall listings will begin October 5.
AN IMPORTANT NOTICE FOR ALL WEBSITE VISITORS: For those of you who have been visiting the site for a while, you know that there are two distinct phases each year: the summer site (June - September), and the fall/winter/spring site. Free concert listings are available all year long. However, from October to May the site is text only with the listings and nothing else. THE LAST FULL DAY OF THE SUMMER SITE IS SEPTEMBER 26. The site will return to its fall format at some point on the 27th, and the October listings will be available shortly thereafter. I hope you have enjoyed the site this summer. Any suggestions or comments on how to make the site better in the future are always welcome. Please stick around and continue to visit. Fall and winter bring the opening of classical music season, local festivals and many special holiday events! Thanks for your support!
• 2006 MIDSUMMER SITE'S MYSTERY PHOTO CONTEST IS NOW OVER!! - The answer's to this year's Midsummer Site's Mystery Photos are now here. Were they too hard? Were the clues not sufficient? Unfortunately there was no one who identified all of the 16 photos correctly. The correct answers, as well as the locations of the photographs on the site are listed below. Thanks to those who may have tried - and we'll see what 2007 has in store!
MYSTERY PHOTO #1
2006 MIDSUMMER SITE'S MYSTERY PHOTOS ANSWERS:
MYSTERY PHOTO #1: Page in Site: Above. Hint: Los Angeles County, university campus building. Answer: Athletic facility, California State University Long Beach
MYSTERY PHOTO #2: Page in Site: Essays > Essay Archives > July 2005. Hint: Los Angeles County, religious facility. Answer: Hsi Lai Buddhist Temple, Hacienda Heights
MYSTERY PHOTO #3: Page in Site: Essays > Essay Archives > August 2005. Hint: Orange County, sports-related facility. Entrance, Los Alamitos Race Track
MYSTERY PHOTO #4: Page in Site: Writing Excerpts. Hint: Orange County, amusement park building. Answer: Independence Hall, Knott's Berry Farm, Buena Park
MYSTERY PHOTO #5: Page in Site: Free Concerts > Concerts By City > Los Angeles County By City. Hint: Orange County (South), lake and mountain. Answer: Lake Mission Viejo (Mission Viejo) and Saddleback Mountain
MYSTERY PHOTO #6: Page in Site: Free Concerts > Concerts By Date > Los Angeles County By Date. Hint: Orange County, amusement-related facility structure. Answer: Mickey's Hat, Disneyland Resort, Downtown Disney, Anaheim
MYSTERY PHOTO #7: Page in Site: About the Site. Hint: Los Angeles County, coastal structure. Answer: Redondo Pier, Redondo Beach
MYSTERY PHOTO #8: Page in Site: Essays > Essay Archives. Hint: Los Angeles County, entertainment/shopping mall/facility. Answer: Hollywood and Highland Center, Hollywood
MYSTERY PHOTO #9: Page in Site: Essays > Essay Archives > Part I-2004. Hint: Los Angeles County, coastal, entertainment/amusement area. Answer: Long Beach Pike
MYSTERY PHOTO #10: Page in Site: Essays > Essay Archives > 2004 Bibliography. Hint: Orange County, military-related memorial. Answer: Orange County Vietnam Veterans' War Memorial, Westminster
MYSTERY PHOTO #11: Page in Site: Essays > Essay Archives > September 2003. Hint: Los Angeles County, transportation center. Answer: Norwalk Green Line/I105 Station and Transportaton Center
MYSTERY PHOTO #12: Page in Site: Free Concerts > Concerts By City > Orange County by City. Hint: Orange County, historic coastal structure. Answer: Balboa Pavilion, Balboa Peninsula, Newport Beach
MYSTERY PHOTO #13: Page in Site: Free Concerts > Concerts By Date > Other Cities By Date. Hint: Orange County, religious facility. Crystal Cathedral, Garden Grove
MYSTERY PHOTO #14: Page in Site: 2006 Extras. Hint: Los Angeles County, museum and adjacent park. Answer: California Science Center and Exposition Park Rose Garden, Los Angeles
MYSTERY PHOTO #15: Page in Site: 2006 Extras. Hint: Orange County, museum. Answer: Discovery Science Center, Santa Ana
MYSTERY PHOTO #16: Page in Site: Essays > Essay Archives > Part II-2004. Hint: Los Angeles County, 1/2 of structure over street. Answer: Entry Gate, Chinatown, Los Angeles

Home | Poetry & Photos |&nbsp Essays | Writing Excerpts | Free Concerts | Links | 2006 Extras | About the Site
Featured Artists | 2006 Website Special Guests | News