→ PLEASE NOTE: The last day of the summer site is coming. Visit the News page for details or click the box below.


→ 2006 MIDSUMMER SITE'S MYSTERY PHOTOS: Answers are here! Visit the News page for details.
→ Last "Show of the Week" coming Monday Sept. 18
→ Final summer schedule update: Sept. 21

GUEST PHOTOGRAPHER
DENNIS DUNTON
"I am interested in revealing the influence of the works of man on the natural world. I hope to provide a point of view which is unique but still honors the photographers who preceded me and helped illuminate my path."
This summer the site is pleased to be able to present the images of Guest Photographer Dennis Dunton. Dunton grew up in Orange County and uses photography "as a model of both artistic expression and as a means to draw attention to the beauty of the natural world." His photographs are not digitally altered in any way.
Mr. Dunton holds an A.A. degree from Fullerton College, a B.A. degree from California State University Long Beach, and an M.A. degree in Education from Pepperdine University. He taught photography at El Toro high school for 30 years before retiring in 2003. His works are exhibited regularly throughout California and he has won awards in a number of juried art shows, including Huntington Beach Surfside and the Visions and Light National Juried Fine Arts Show. His works have been a part of the Laguna Beach Festival of Arts juried fine arts show every year since 1999, and he will be at the Festival of Arts-Pageant of Masters again this summer.
You can find his images on the site on the "All Cities by City" concert page. If you'd like to view other pictures or learn more about Dennis Dunton, you can visit his website at www.dennisdunton photography.com.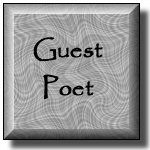 GUEST PAINTER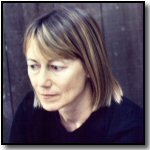 ASTRID PRESTON
"As a painter, Astrid Preston understands that a landscape framed in the mind's eye is an abstraction, but that a landscape painting is a visual abstraction of that thought . . . Preston's landscapes are never peopled. They are empty, enigmatic stages prompting the viewer to anticipate the phenomena about to occur or which, like Godot, will never materialize." (Craig Krull) The work has been described as ". . . meditative and illusory, . . . philosophical considerations of visual perception that probe notions of time, perspective and memory." (Michael Duncan)
This summer the site is pleased to be able to present the works of Guest Painter Astrid Preston. Preston was born in Stockholm, Sweden. She received a B.A. from UCLA in 1967 and was awarded an NEA Fellowship Grant in Painting in 1987. Articles and reviews of her work have been published in the L.A. Times, Art in America and Artforum. Her work has been exhibited in galleries and museums throughout the U.S. and internationally. Her paintings are in many public and private collections including the Long Beach Museum of Art, The Oakland Museum, Orange County Museum of Art, and the UCLA Hammer Museum. She lives and works in Santa Monica, where she is represented by the Craig Krull Gallery.
You can find her images on the site on the "All Cities By Date" concert page. If you'd like to find out more about Astrid Preston's work, please visit www.artnet.com/ ckrull.html
GUEST POET
Guest Poet to return in 2007!