NEW ESSAY SERIES FOR 2005!

Blue Roses, Green Cars and More: What Color is Your Future?
THIS SUMMER'S FEATURED ARTISTS

2005 WEBSITE SPECIAL GUESTS
Guest Painter
Click Here
Guest Poet
Click Here
Guest Photographer
Click Here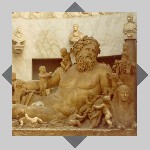 POETRY AND PHOTOS
I never set out to be a poet, but in 1998 I put together a book of photographs I had taken over several years and wrote poems to accompany them. That book, "Journeys, Destinations, Routes", was updated last year. The six pictures and poems here are from the 2004 edition.

To read a poem, click on the title below the picture.
2013 NOTE: The poem available for viewing from this year is "Peloponnesus."

A warm welcome to the 2005 Guest Poet! To read his poetry, click here or on the "Guest Poet" box above.